Ollie By Brio
Your new teeth whitening solution has arrived and it's as gentle on your teeth as it is on your wallet!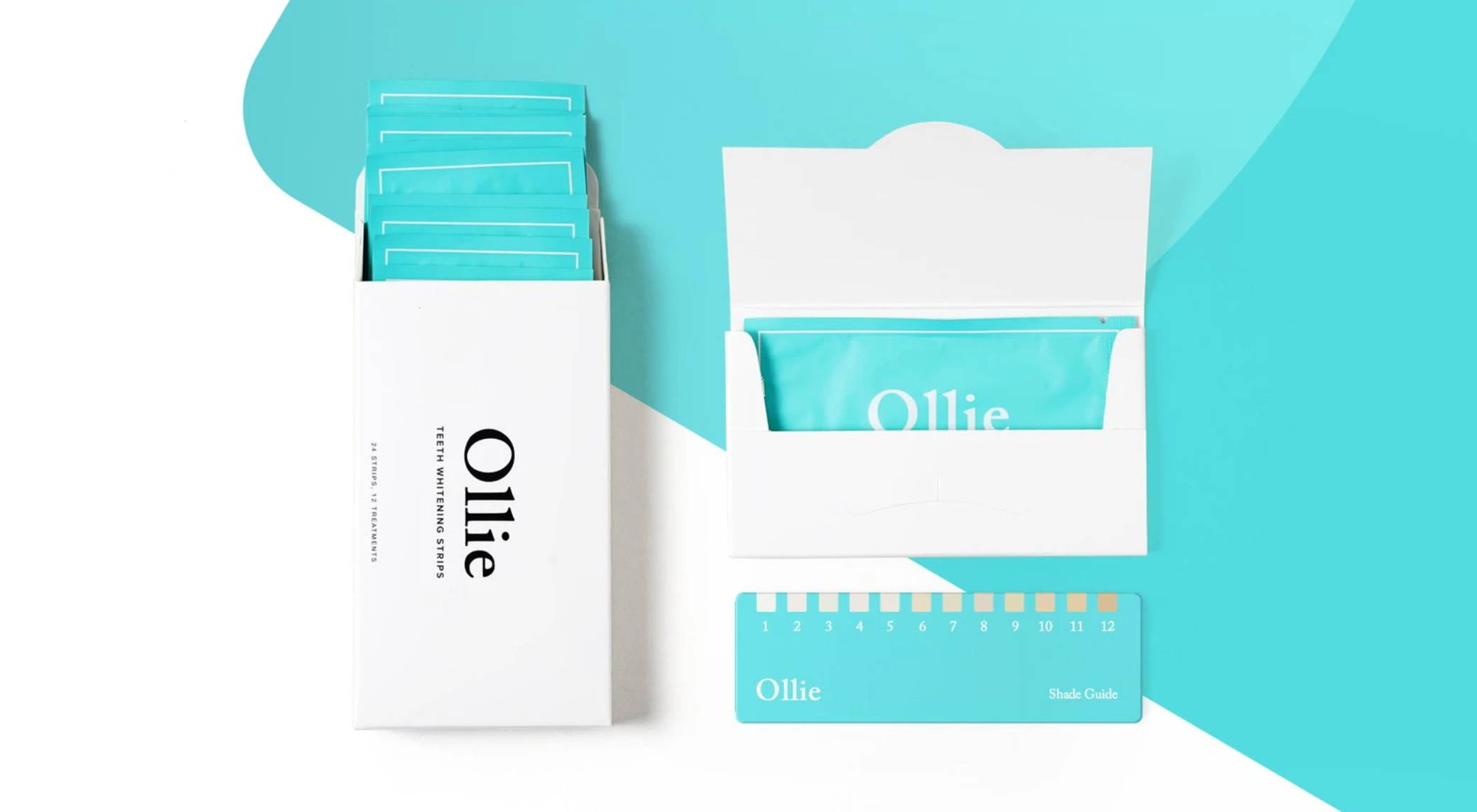 ---

WHY GREAT ORAL CARE IS A SUM-OF-ITS-PARTS THING
A bright smile is perhaps the very first thing people notice about you. In person. As part of your online profile. Even more so on Zoom calls. And it won't happen just by magic. However, you can definitely achieve this by combining efforts and following a simple plan.
Let's start with solid oral hygiene: you needed a best-in-class sonic toothbrush, always charged and ready to go. You found it in the Brio SmartClean, born from 5 years of collaboration with dentists and customer feedback by the thousands. Now, you can build on that foundation with high-caliber whitening strips, delivering without pain or sensitivity. Just like the ones Ollie by Brio makes.
How Do I Sign Up?
Feel free to try month-to-month and get:
The Ollie Transformation Kit

The Ollie Shade Guide

1 Ollie Maintenance Pack

Cancel subscription at anytime
Or sign up yearly and save:
The Ollie Transformation Kit

The Ollie Shade Guide

11 Ollie Maintenance Packs

Cancel subscription at anytime
How Does It Work?
Ollie uses a special formula to specifically remove tooth sensitivity all together while still using advanced teeth whitening ingredients used by dentists.
During your transformation month, use 3 Ollie Everbright treatments per week
Use the 3 treatments in a row (ex: Mon, Tue, Wed)
Repeat for 4 weeks
Starting month 2, you will only need to Ollie once per week to maintain your Ollie white smile!
Rely on Ollie reminders, right to your phone for easy process and convenience.
What Does It Contain?
Menthol

Hydrogen Peroxide

Water

PVP-K90

Hydroxypropyl

Cellulose

PVP-K30

Glycerin

Potassium Nitrate
---
---